Gaggia coffee accessories
Using the right coffee machine accessories will help to improve your enjoyment of your coffee machine, and your coffee-making skills. Swirl your milk like a pro Barista using the bell bottom cappuccino foaming jug, or tamp with precision using a perfectly fitting 58mm aluminium tamper. Getting the right tools allow you to produce a better espresso and cappuccino.
Keeping your coffee machine clean and limescale-free is vital to producing consistent tasting quality coffee. If you live in an area with water containing limescale, which is common in many parts of Ireland, it's essential that you de-scale your coffee machine with descaling solution frequently; this helps to alleviate the build up of lime in the hot water boiler and valves. Cleaning your machine with espresso cleaning detergent power is probably one of the best ways to instantly improve the quality of the coffee from the machine.
What Francesca says:

If I had to prioritize what accessories I would get (and I have them all!), it would be the espresso cleaning detergent with blind filter. After that would be the 58mm tamper, and the milk foaming jug, and then those cups – so cool!.
Using a solid tamper allows you to get an even tamp on the ground coffee but there is nothing worse than tasting coffee from a machine that has burnt and crusted coffee oil lodged in the shower disk (the coffee is tainted with a smokey aftertaste) – the problem is easily fixed by back flushing with the espresso machine detergent.
How do I...
Ask Francesca, our Italian coffee expert, any questions you have about your machine. Such as...
Hands-on training

We run regular training sessions, so as a new Gaggia owner, you can be sure you're getting the most out of your machine. Read more about getting to know the potential of your Gaggia machine.
All accessories: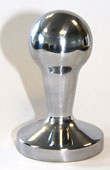 58mm Aluminium coffee tamper
€18

Gaggia base and knock out box
€60

Cappuccino milk foaming jug
€15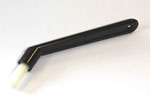 Gaggia espresso cleaning brush
€2.25

Espresso machine cleaning detergent
(15 sachets – 6 months' supply)
€15.25

Gaggia Blind Filter
€11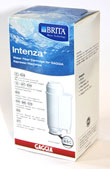 Gaggia Brita Filter
(Gaggia Brera Only)
€11

Espresso cleaning tablets for Gaggia Brera
(1 years' supply)
€8.90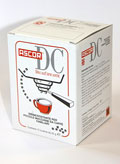 Espresso Machine Descaler
(12 sachets – 1 years' supply)
€8.90

Milk Foaming Thermometer
€13.40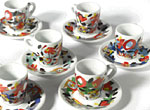 Gaggia Celebration Nespolo espresso cups
(Set of 6 cups and saucers)
€32.60

Gaggia G Espresso espresso cups
(Set of 6 cups and saucers)
€22.60